Yuvacik and Darica zoo, which are quite a short distance from each other, can be two stops great for a nice trip. If you are planning a short but pleasant trip, these two stops can create a great route for you. We intended to give you some tips and compiled the information that will be your guide.

1 - Darica Zoo
The mysterious world of animals opens the door to an interesting trip for many of us. Darica Zoo is an address for visitors of all ages to enjoy. There are countless variety of animals here and it can be quite an interesting activity to see each and every one of them closely. Darica Zoo is home to more than 3600 animal species. With this feature makes a record continuously. Therefore, for those who are interested in nature and especially animal species, a zoo trip will be a great choice for those who want to introduce their children to the love of animals. Darica zoo, with its deep-rooted structure, processing system, layout and variety, is a very advantageous alternative and it is a center that is accessible to many visitors. In addition, we are moving from Darica Zoo to a beautiful and charming route like Yuvacik.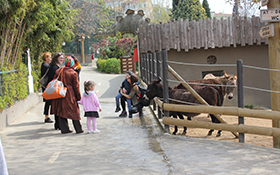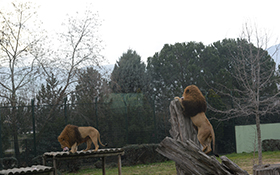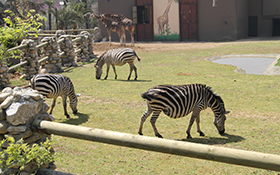 2 - Yuvacik
Yuvacik is a natural area of ​​25 square kilometers located at the eastern end of the İzmit bay. Forest areas, rich water resources make Yuvacik resort special and valuable. This region has been a place where Armenians lived for many years; it has gained diversity with the migrations it has received over time. Both the Caucasus and the Black Sea have received intense immigration, and today the majority of the population are people from Rize. If you are looking for a place to find the peace and if you don't want to go too far, Yuvacik can be a great choice. What you can do here is pretty much, trekking, of course, comes to mind first. In addition, ATV, Jeep safari and Paintball will be the other activities that come to mind.

With mountain strawberries, cabbage gardens, highland houses and hazelnut groves, you will love spending time in Yuvacik which will give you a small Black Sea tour. Having a picnic here is a must. Let's not forget that a great Bazaar is established here, called Yuvacik Bazaar. Here you can find the products of the peasants themselves, you can encounter many flavors such as jams. Therefore, the right address for shopping here will be Yuvacik Bazaar. Beşkayalar Nature Park is one of the stops to be seen here. As one of Turkey's rich flora and fauna, it is quite interesting. We're talking about an area of ​​1600 hectares.

On the other hand, the Violet highlands will be the right address for fresh air, which is suitable for cycling. You can camp here, be interested in outdoor sports and travel around freely. Aytepe, will be one of the stops that will make you feel good. We're talking about walking trails and amazing landscapes that make you feel perfect. You can also visit Yuvacık Dam to complete your trip in the region. It was built on the Kirazdere tea and has the name Kirazdere Dam, but it is a habit naming it the Yuvacik Dam, which will allow you to see beautiful landscapes. That's why you can see the greatness of nature with dam lands and end your journey in this way. If you set off early in the morning, you can have breakfast in one of the many wonderful places around the dam, and you can make a great start to the day.